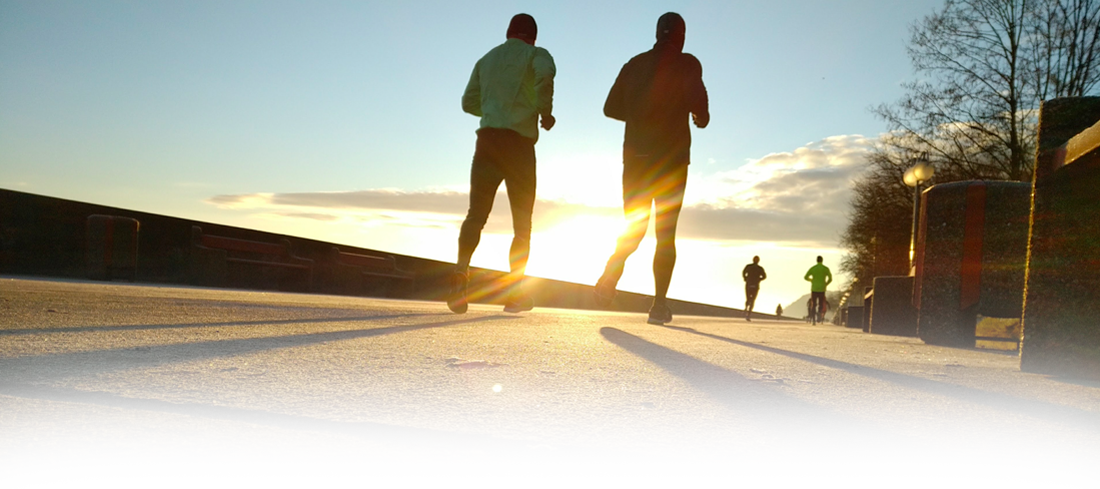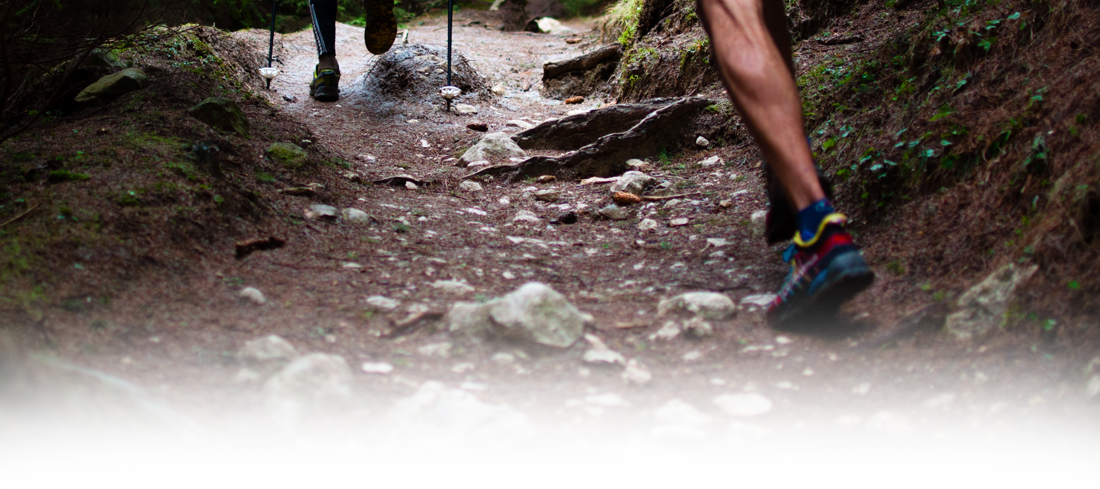 I Tried Something New in My Shoe and My Feet – and It Stopped My Chronic Pain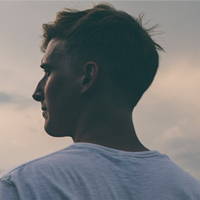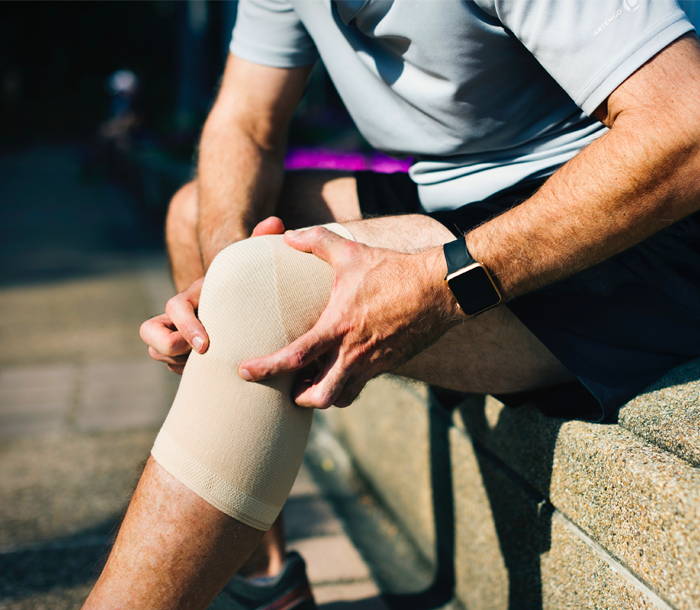 I had never suffered from foot or lower back pain, until one day it hit me. I've been a runner my entire life and have participated in over 100 marathons. One day I woke up and I felt like my body was in shape, but there was something stopping me, I felt a burning almost bruised like feeling when my feet would touch the ground. I had developed Plantar Fasciitis and I thought I would never be able to run again.
I tried everything – insoles, massages, different shoes, pain medication. No one could offer me a clear non prescription or non surgical pain relief. One day I went to an expo and was introduced to DoctorInsole by that time I had tried everything else, and thought to myself "what do I have to lose" I'd gave it a chance as well. I started using them slowly in the gym. Then I tried to incorporate them into my daily life, just walking around. When I started incorporating them into my runs, I just felt great! The support helped alleviate the burn that I felt from the Plantar Fasciitis.
"Just a short time ago I ran my 200th marathon, and I don't think I would be able to do that if I didn't meet DoctorInsole that day and give them a shot."
I would recommend DoctorInsole to anyone to just try them. You don't have to be prescribed orthotics. Insert them into your shoes and see how they give you relief over time.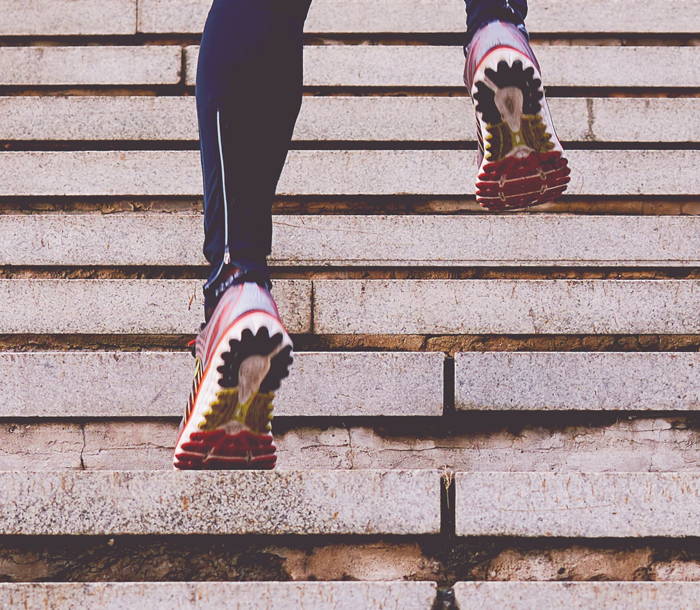 How is DoctorInsole better than anything else you've ever tried? Great question! It's been explained to me that there are two key things: 1. Their team of podiatrists created a patented shell that places your arch in what they refer to as neutral position. 2. The rest of the insole is taking an impression of your foot blending together where ideally your foot would be compared to how it is today. This cause a chain reaction and your body does the rest.
As you position your feet differently it changes how you walk and stand and results in strengthening your core and improving your posture.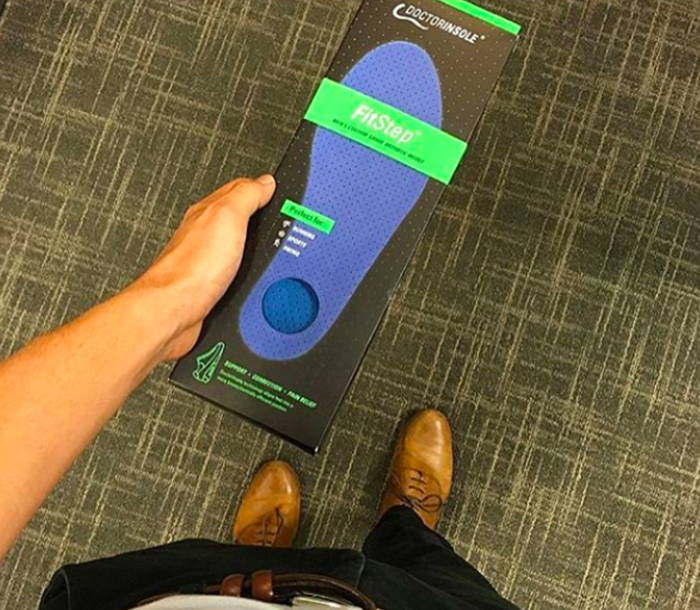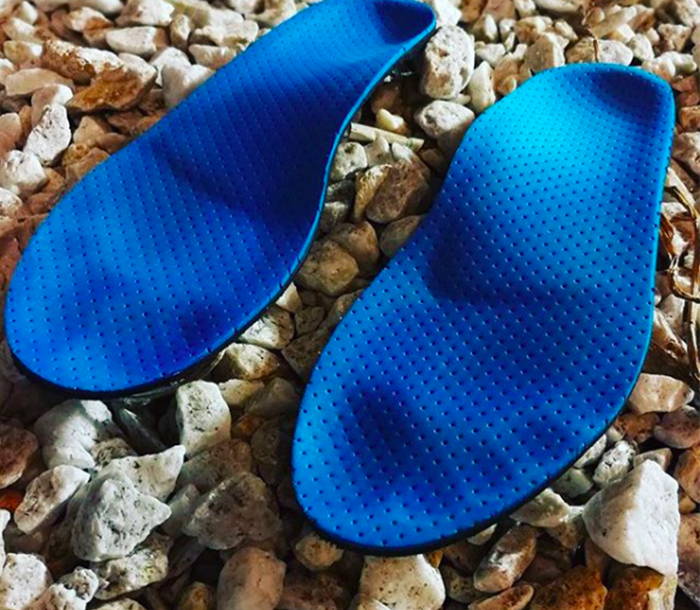 First day: I removed the insole that came with my shoes and replaced it with DoctorInsole. The initial feeling took some getting use to but I was advised that it may happen.

Second day: My shoes felt a little more comfortable already and when I looked at the insole I could see a noticeable impression of my feet.

Third day: When I put on my shoes they felt more comfortable than ever before and was ready to incorporate them into my workouts.

End of first week: My endurance at the gym was better and I had a noticeable reduction in pain.

Two weeks: The shoes became my new favorites and I wore them everywhere. To be honest I was even happier and felt less distracted by the pain I was getting used to.

"After one month, it was like I went back in time. I was running again and set a goal for myself to compete in an upcoming marathon."
While I know that many athletes use orthotics I never thought it was something I would need. Perhaps I took my feet for granted and I was stopped in my tracks. I want to let everyone know that there's a solution for Plantar Fasciitis and that you should take better care of your feet. For some reason we don't consider the amount of strain we put on them and how it effects us over time. I would put a lot of time in the gym to work on my muscles and build stamina but little to focus on my feet.

I would urge anyone that suffers from pain to try DoctorInsole. Even you're on your feet for long periods of time, athletic or even behind a desk just try it and see if your life improves, you have nothing to lose.

As of December 02, 2023, DoctorInsole has an EXCLUSIVE 30% off deal going on.
Just use code GET30OFF at checkout.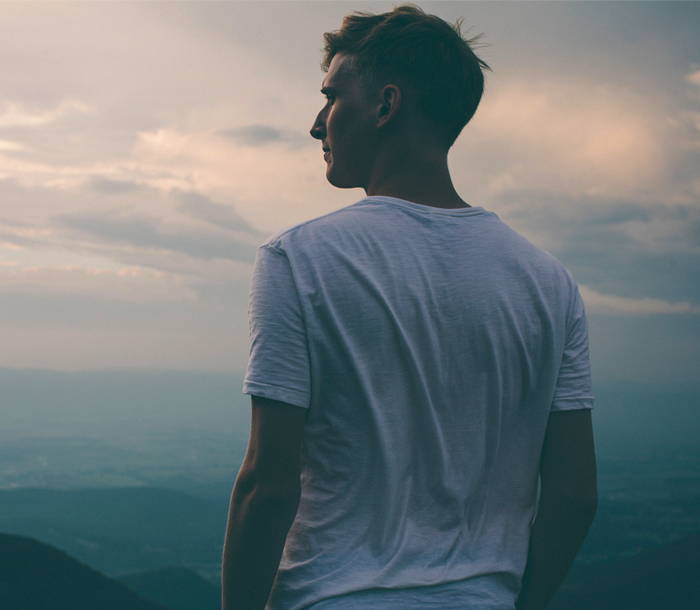 Hi, I'm Ryan. Since miraculously getting over my extreme foot pain, I've become incredibly active, and you'll often find me running down the streets of Seattle or hiking in one of the nearby trails. I write about health and fitness, and also work as a personal trainer on the side.
ATTENTION: ALL CONTENT AND INFORMATION FOUND IN THE DOCTORINSOLE WEBSITE AND AFFILIATED LINKS (COLLECTIVELY REFERRED TO HEREIN AS "WE", "US" OR "OUR") ARE FOR INFORMATIONAL PURPOSES ONLY AND ARE STRICTLY NOT INTENDED TO DIAGNOSE, TREAT, CURE OR PREVENT ANY DISEASE, FOOT PROBLEM OR ANY OTHER MEDICAL CONDITION. YOU SHOULD ALWAYS CONSULT WITH YOUR HEALTHCARE PROVIDER BEFORE USING OUR PRODUCT IN CONJUNCTION WITH EXISTING HEALTH CONDITIONS.
Testimonials and comments found within our website are unverified results that have been sent to us by appreciative customers, which are representative of typical or average consumers, and are not intended to guarantee that everyone will achieve the exact same results.
Our website content is provided as a service; all content is solely for informational purpose only and is intended to facilitate communication between you and your healthcare provider. We do not represent in any manner whatsoever that the content of our website contains the opinions of a healthcare professional.