Cutting-edge shock absorption and ultimate stability - every step of the way.
The FitStep: Designed to help you run comfortably and naturally.
Designed specifically for high intensity activities like running, the FitStep provides the right amount of structure, cushion and support to put your body in an optimal biomechanical position, all while absorbing every landing. We've been told that running's never felt this good.
Meet the best sports shoe insoles for running marathons.
Runners require an insole specially designed to roll with the punches, absorbing impact and providing the ultimate in support. Introducing: the FitStep line of high-performance athletic insoles, designed to grip your feet and provide the highest level of stability.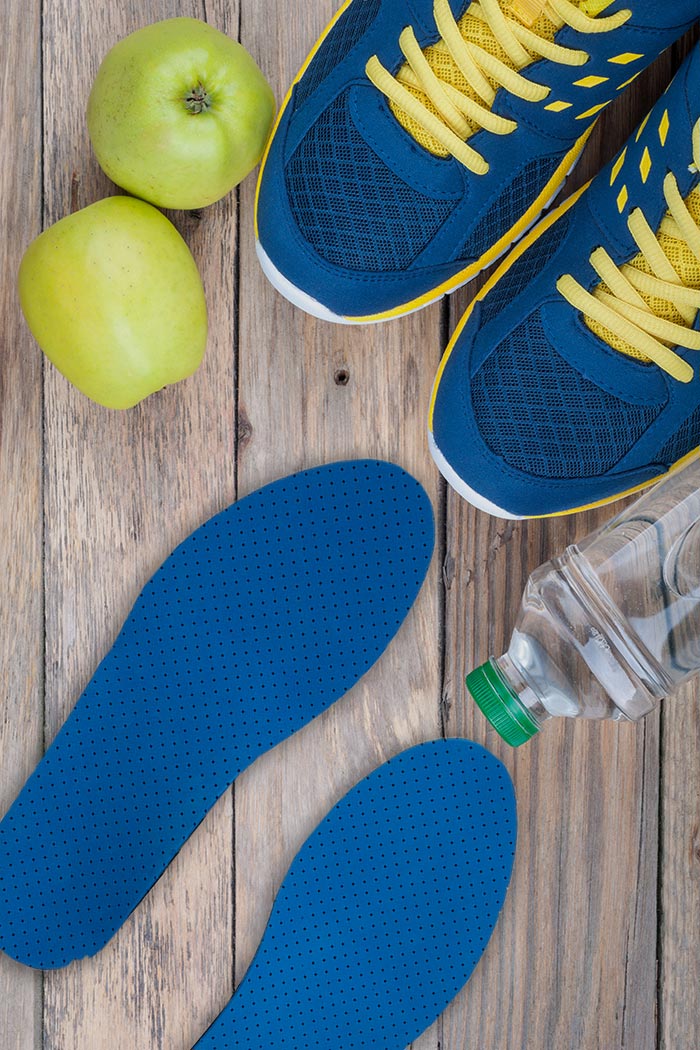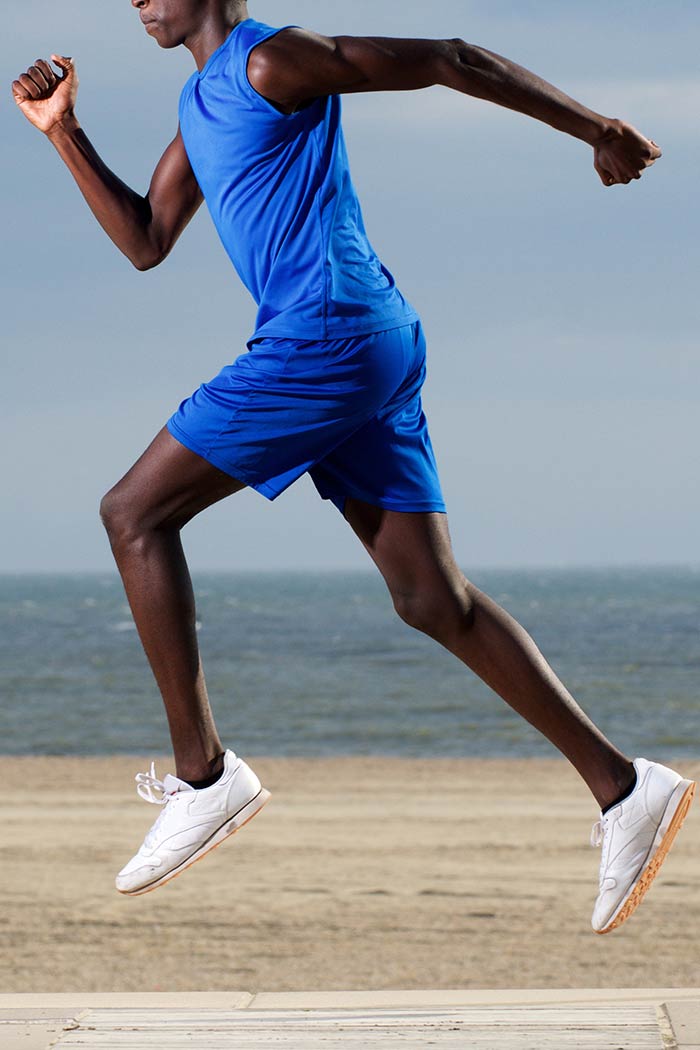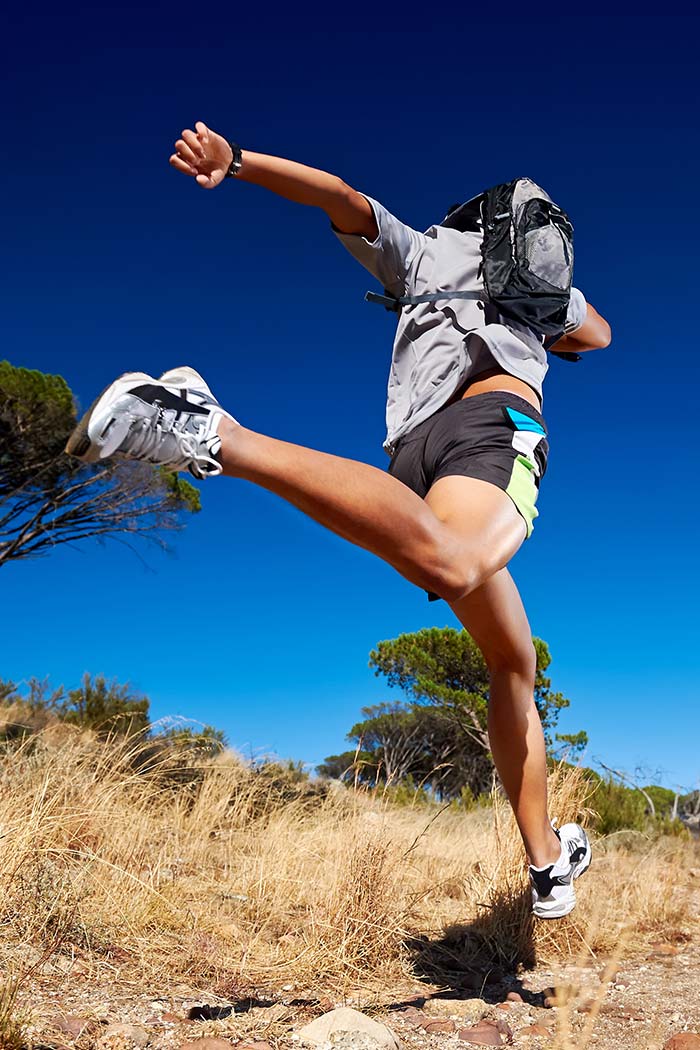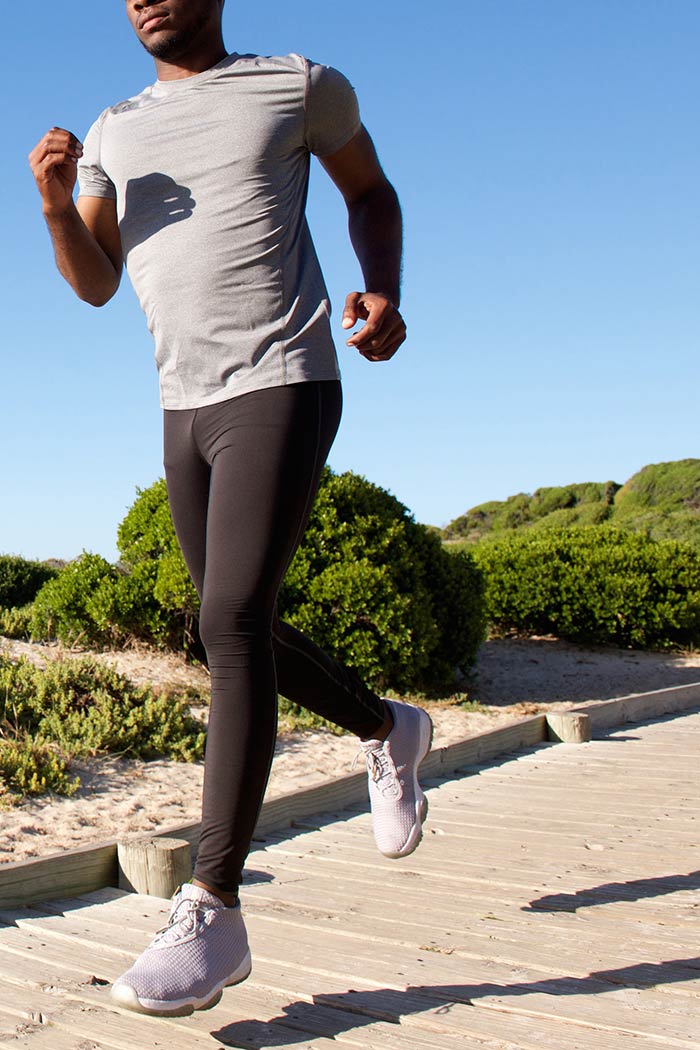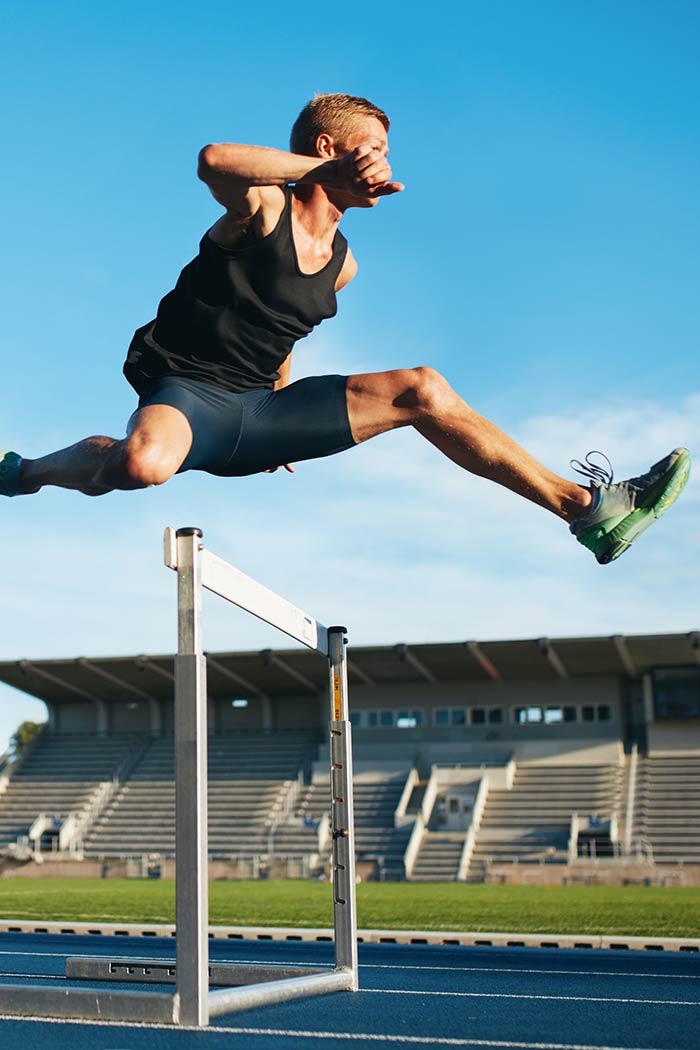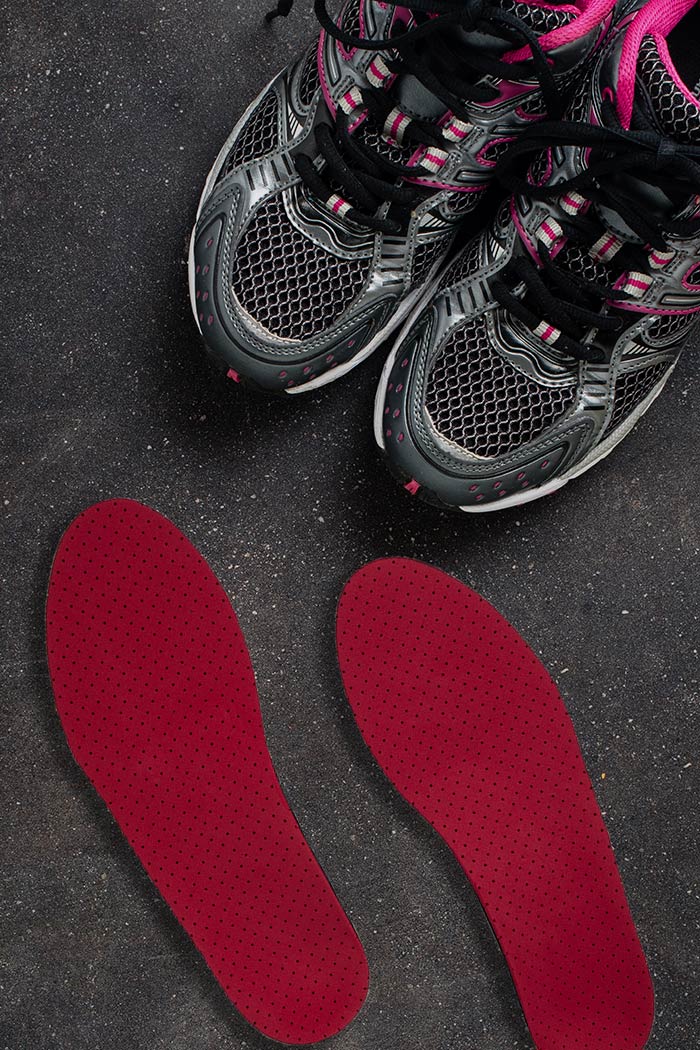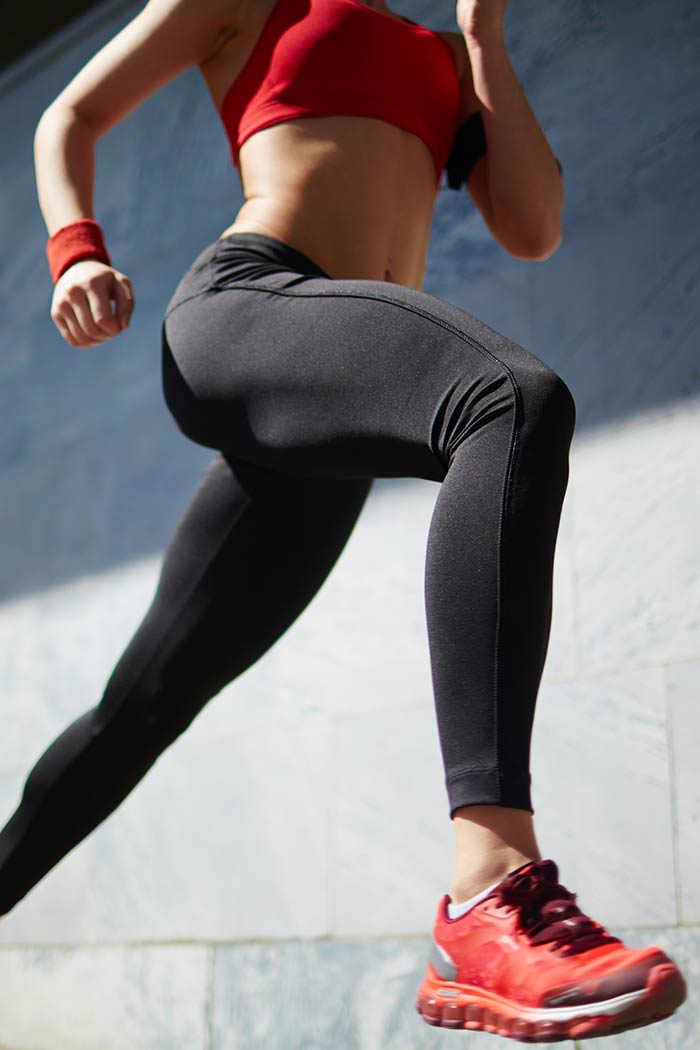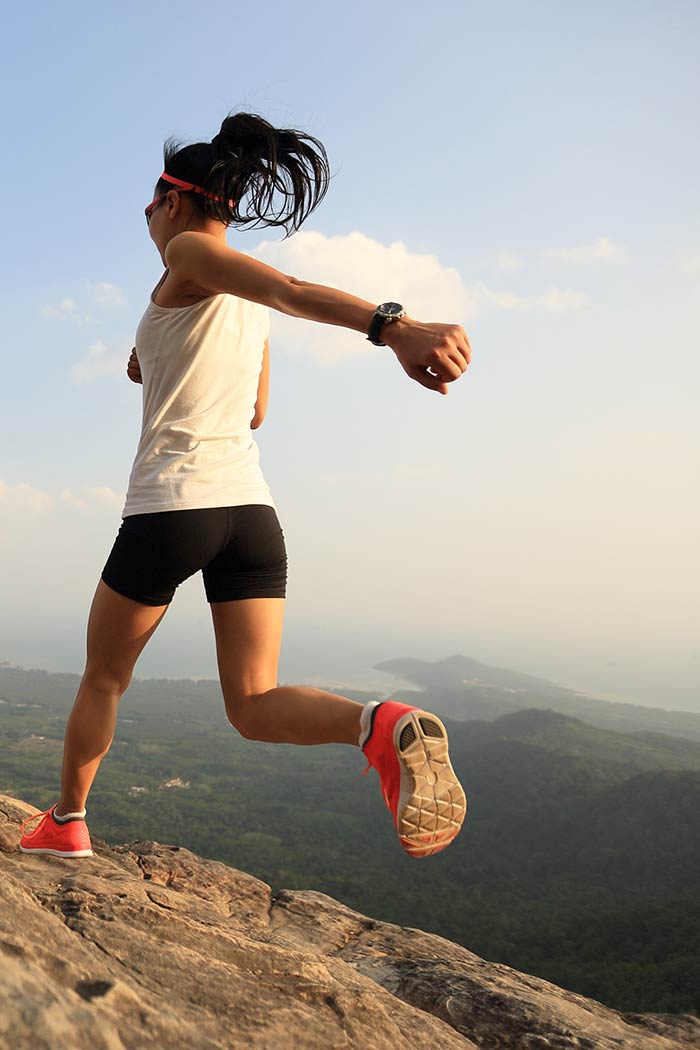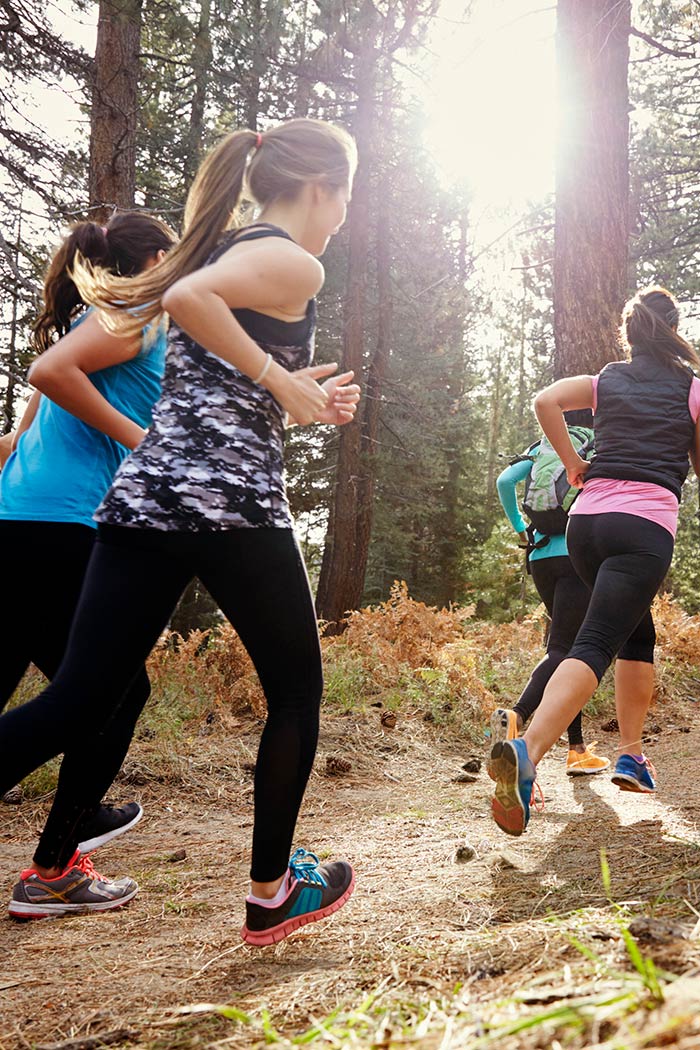 Designed around feet and how they naturally move.
Many over the counter insoles are low quality, a one-size-fits-all and only offer arch support. While custom orthotics correct all 3 planes of motion, they are time-consuming, expensive and uncomfortable. We saw an opportunity to merge both concepts and create the first custom-grade, orthotic insole.
The DoctorInsole Difference
Never a One-Size-Fits All
Don't forget - each custom-grade device is not interchangeable between you, me, or another person, but is uniquely customized to the wearer with our memory foam, weight-bearing technology. We like to describe it as corrective comfort, at an affordable price.
Total Foot Protection
The FitStep enables a 3D landing pad with its cushioned shock absorption. It not only helps protect the feet at every step, but helps the insole take the pressure of the gravel or dirt, so your feet don't have to.
Fits a Variety of Running Shoes
Whether they are wider, more cushioned, or feature a rocking chair style, the FitStep is adaptable to a range of shoes and running styles, and will make your running shoes even more comfortable.
More than just foot support for comfort.
Our running insoles are ideal for flat feet, plantar fasciitis, overpronation and other foot conditions.
In choosing an insole, one should be concerned with comfort, relief of foot symptomatology, correction of common foot problems and stabilization. Our insoles take all of this into account. The top layer takes an impression of the foot and matches it with the neutral shell, which puts the foot into a corrected position. The goal is to get the foot neutral. Then, the shell and the stabilization helps with common foot problems, such as plantar fasciitis, shin splints, and more.
Benefits for Runners
Strengthen Your Feet
The FitStep features a neutral shell that aligns the feet and crates a proper foundation. This not only realigns the entire body, but also builds up the small muscles around the foot and ankle, ensuring they never overwork while also solving lower extremity problems.
Run Freely
The FitStep is designed to enable total range of motion. It provides arch support that relaxes the foot and helps relieve common ailments like plantar fasciitis. Our lightweight design also helps support a natural running gait.
Keep It Stable
The heel is integral to stability. We designed a heel cup that deepens, locking in the ankle for added stability and taking pressure off an injured calf or strained Achilles tendon, which helps to control fluid motion and stabilizing the foot.
Frequently Asked Questions
For the FitStep, you'll want to take your original running shoe insole out first, and then place DoctorInsole inside. All of our other insoles can go directly into the designated shoe.
All running shoes and most sneakers work great with the FitStep. The only shoes that don't lend themselves to the insole are shoes that have zero structure, which we like to call "minimalist shoes".
The lifespan of DoctorInsole will be affected in ways such as activity, usage and foot structure, but under normal, casual wear, your DoctorInsoles should last 6 months or longer. If you're training for marathons with your insoles, they should be switched when you purchase a new pair of shoes.
According to the American Academy of Podiatric Sports Medicine, you should replace running shoes after 300-500 miles of use. Similarly, we suggest to replace your insoles after 300-500 miles of use as well.
Spot clean with a mild detergent, especially after long runs. Do not clean them directly in water. Air dry and ensure they are fully dry before inserting back into shoes.
Achilles tendonitis, metatarsalgia (pain in the ball of the foot), sesamoiditis, toe pain, ankle pain, tibialis dysfunction, impingement syndrome, plantar fasciitis, neuroma, tendonitis, heel spurs, pronation, bunions, shin pain (compartment syndrome, shin splints), knee pain (chondromalacia patellae, patello-femoral syndrome).
From our experience, most runners just need a corrective insole with a neutral shell and conforming top layer - such as the FitStep. The only runners that need a custom device are those with structural problems.
We believe that in order for people to look and feel their best, their feet need the right foundation.
That's why we created orthotic insoles that restore natural alignment, promote better posture, and as a result, revive feet.
Because we're rooted in science, we not only care about improving today, but are using medicine and technology to enhance tomorrow. We're passionately dedicated to creating a product that is comfortable, convenient and effective.
#movingyouforward
Stories from Our Solemates
Did you know? Our DoctorInsole FitStep insoles provide the quality and correction of a custom orthotic, but at a fraction of the cost. If you're searching for the highest quality, best fitting (yet affordable!) over-the-counter sports orthotic insoles for running shoes, we truly believe you won't find a better product than the FitStep.
But don't just take our word for it! Our cushioned running insoles have been worn by professional marathon runners and everyday joggers alike. Many of them have inspired us with stories on how DoctorInsole have helped them move forward by allowing them to do what they love, pain-free. Read some of their stories below.
"Since wearing DoctorInsole, I have not had any problems with my feet. The insoles are really comfortable to wear when running both short or super long distances! I'd recommend these to anyone who needs preventative care or those already suffering from foot pains. #TrueStory #Testimonial #HappyFeet #DoctorInsole"

Click here to view Abbie's testimonial on Instagram.

Abbie Au
"For two years since running the Lake Tahoe Half Marathon, I have been afraid to run because of foot pain and swelling. DoctorInsole literally changed my life - I can run again pain-free! I actually have them in all my shoes now because they make such a difference on my lower back and feet!"

Check out the original #TestimonialTuesday post on Instagram, then click here to view Jess' testimonial on Facebook.

Jess Beiler
Nadia Ruiz - DoctorInsole Testimonial
122 marathons, 11 ultras and 4 Ironmans. Competing over the past 17 years, Nadia is the youngest Latina in the world to attain these accolades.
Running shoes, meet your solemates.
Whether you're an elite marathon racer, recreational trail runner, or just in need of foot support for your daily morning jogs, you'll have the Doctor right there with you.