Custom Orthotics Featured On "The Doctors" Hit TV Show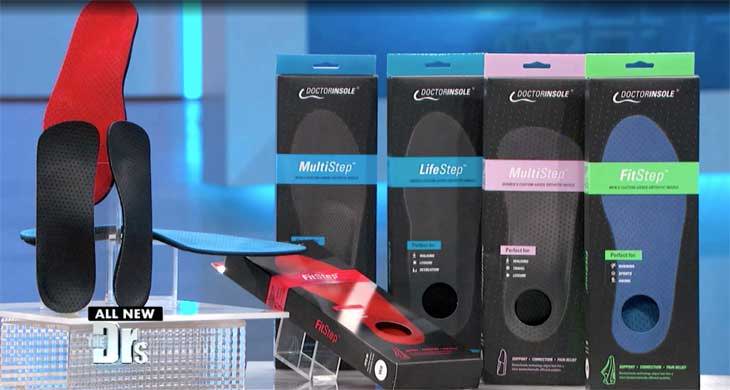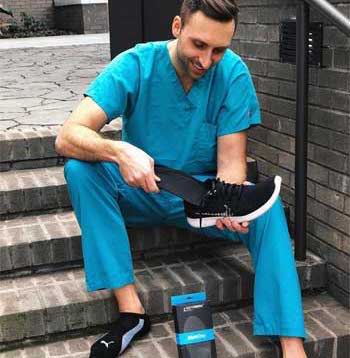 "I wore them for 4 weeks straight in the Interventional Radiology suite and they did not disappoint. When you wear a couple of extra pounds of lead all day long you need all the support you can get. I immediately noticed my feet and legs being less tired at the end of my 12hr shifts, which is something I definitely wasn't used to. I now own 4 pairs of @doctorinsole insoles, and ALWAYS have them in my shoes!"
- Dr. Cellini
LOS ANGELES, CALIFORNIA - The First Over-the-Counter, Custom-Grade Orthotic Insole developed by Robert Joseph, DPM appeared on the daytime television show on Saturday March 3rd.
DoctorInsole has created a line of cutting edge products that can be used by anyone, from avid marathon runners to baby boomers. The patent protected orthotic insoles help feet -- and the body-- function in a better, more biomechanically efficient way, allowing for improved balance and posture, pain relief and a wide array of other health benefits.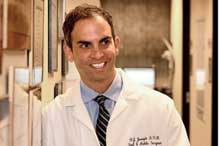 Celebrity Podiatrist, and renowned foot and ankle surgeon
Dr. Robert Joseph, DPM, noticed in recent years that his patients were getting frustrated with their medical orthotics. They complained about needing a prescription and that they were very expensive. Not only that, but an increasing amount of health insurance carriers were no longer covering them.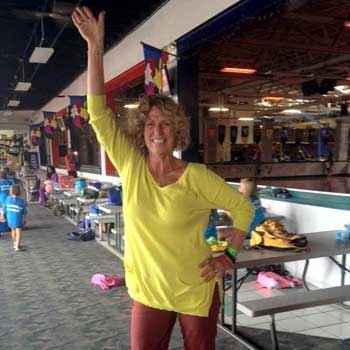 "I've had pain in my arches, plantar fasciitis, a torn Achilles tendon and more. When I started wearing DoctorInsole, everything changed. I started to walk straight, my ankles began feeling stable, so I can walk everyday or run around with my grandkids and my feet are pain free. I've always been an active person, so it's really nice to be able to continue doing what I love, without the pain that I once felt. I give these insoles a 10!"
- Ruth Rosenthal

It's no surprise that doctors making a generous amount of money from "custom orthotics", but only specific conditions require a custom insole. Daily life for patients that only get one pair find it tedious as they change from shoe to shoe to support their lifestyle. --so Dr. Joseph came up with the first over-the-counter custom orthotic insole to solve this problem. He's earned over 20 patents worldwide and has mixed reviews from peers who rely on custom orthotics for income.
Instead of having to go to a doctor to get an expensive prescription for orthotics, you can now get a custom-grade orthotic insole over-the-counter at a fraction of the price! If you suffer from foot pain, knee pain, joint pain, plantar fasciitis, lower back pain, or chronic fatigue you should take a look at this new insole that has been recently launched online. They work with any kind of shoe, and take an active weight bearing impression of your feet. In less that 48 hrs they will have adjusted your foot to a biomechanically efficient position . And best of all...they are extremely affordable!
HOW EXACTLY DO THEY WORK?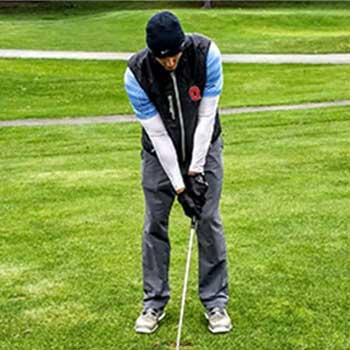 "After walking a round of 18 holes, my feet and legs would become incredibly sore. Once I switched to DoctorInsole and wore them for 10 rounds of golf walking, the soreness in my feet and legs became lessened by about 70%, which is extraordinary!"
KRIS KOZLEK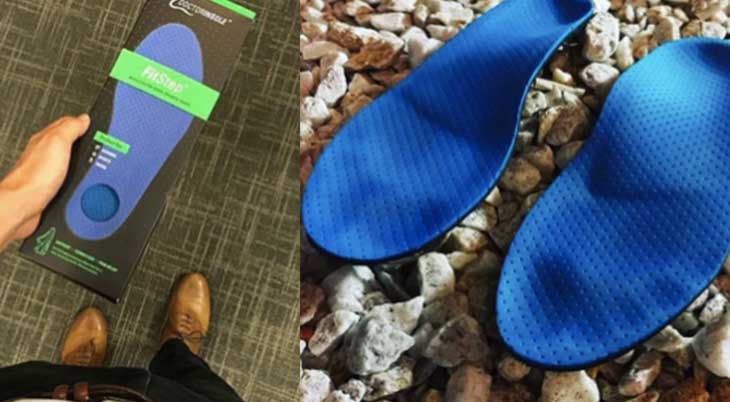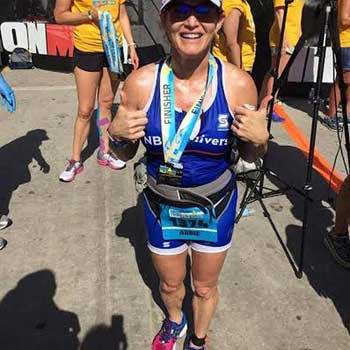 "Since wearing DoctorInsole, I have not had any problems with my feet. The insoles are really comfortable to wear when running both short or super long distances! I'd recommend these to anyone who needs preventative care or those already suffering from foot pains."
- ABBIE AU
Super easy! You do not need any technical knowledge! You only need to:
Step 1: Unwrap the orthotics- Insert the insole into your shoe.
Step 2: Wear them throughout the day - The memory foam will begin to customize and mold to your feet in minutes.
Step 3: Wait 48 hours for a final mold - Enjoy your fully customized orthotics!
You can even use your DoctorInsole with multiple shoes without a removable insole.
With DoctorInsoles they're not just changing the way feet feel, they're restoring natural alignment, improving posture, stabilizing ankles, reviving feet and providing better balance.


At the beginning of the show, Dr. Joseph distributed an Insole to each of the Doctors.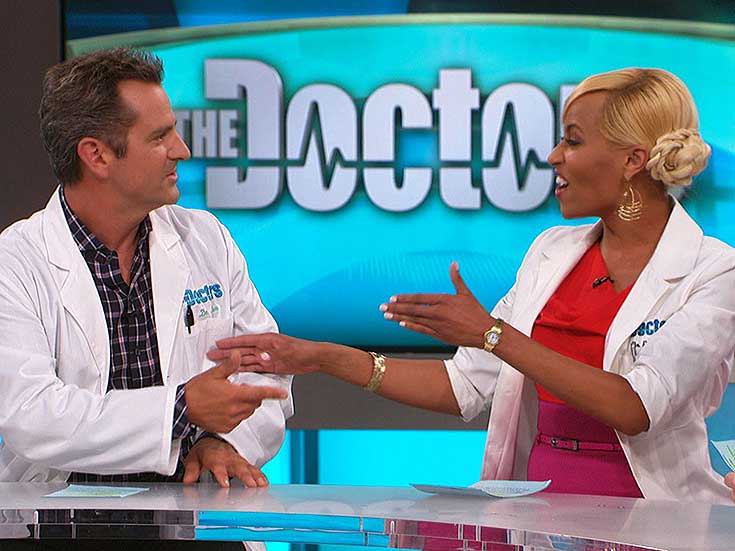 The first Doctor was so impressed with the cutting edge technology that DoctorInsole provided, he told
the audience:
"My lower back has been aching all day from being on my feet. I can already feel the

difference with these Insoles. It feels like I'm walking on soft grass, this is incredible!"
All the other Doctors began to discuss what makes this one-of-a-kind orthotic so effective.
Think about the process for getting generic insoles at your local convenience store. Although they are
arranged by relief symptoms, every foot and body are different. The next person that steps up, may be
5 inches taller and 100 pounds heavier than you. How is the same insole going to work for a marathon
runner and a person that sits behind a desk all day? It makes no sense.
Unlike competitor brands, DoctorInsole is uniquely designed for everyone. Men and Women, from seniors
to professional athletes. They have various insoles for every type of foot and size, so you don't have to
worry about cutting them to fit inside your shoe or switching them out every time you change shoes.
These self-molding orthotics are designed for your relief, based on what YOU need, for a fraction of the cost. They're going to help your knee pain, your hip pain, your lower back pain, your plantar fasciitis.